You've just gotten a fresh haircut at your barber and decide to purchase a hair product to keep it on point. So you head to the store or start browsing online, only to quickly realize there are thousands of options vying for your hard-earned cash. From pomades to mousses to gels, it's easy to feel overwhelmed.
But don't give up just yet. Today we'll be starting a product comparison series where we take a look at the most popular hair products out there and break down their benefits, disadvantages, and most importantly, whether or not they're right for your particular style and hair type.
Our focus today? Pomades and gels.
Cheers to good hair!
Gel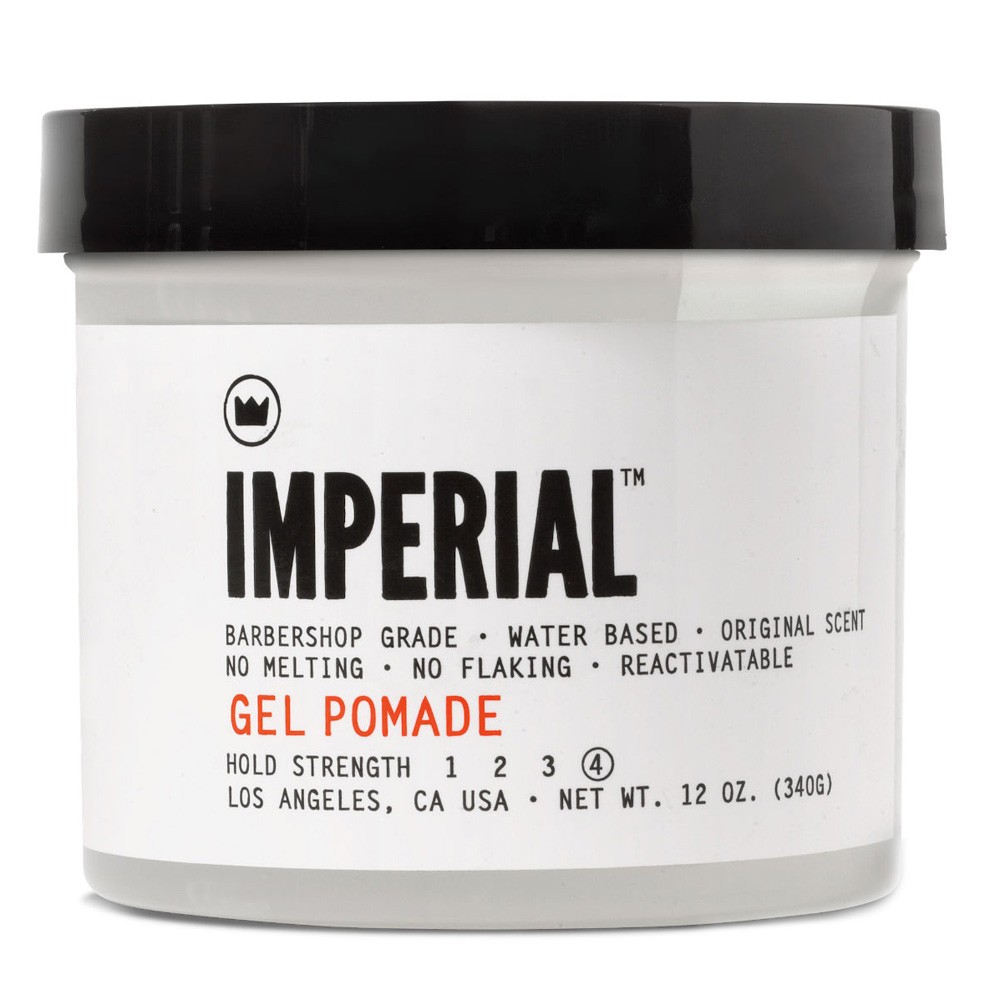 What is it?
Gel is the best maximum hold hair product out there, hardening on the hair to create an old-school "wet" look. And when we say maximum hold, we mean you could probably go bungee jumping and a not a hair would be out of place afterwards.
Gel offers all-day hold that washes out easily with water.
Who is it best for?
Certain hairstyles are best held in place with gel, like spikes. Other, more complex styles also fare well with gel, like a ducktail.
We recommend gel to guys with thin or fine hair, since it creates lots of texture and thickness. But be warned – the finer/thinner your hair, the lighter the hold you should use (this will prevent the gel from weighing your hair down).
Another major benefit to using gel is that it's water-based, so it washes out easily and won't clog pores if you have sensitive or acne-prone skin.
What are the drawbacks?
Gel has developed a notorious reputation for causing flakes. Thankfully, there are some ways to work around this:
Thoroughly wash your hair first.
Use only as much gel as you need. Start with a dime-sized amount and only add more as necessary.
Avoid gels that contain alcohol, since these are more drying and likely to cause flakes.
Some guys also don't like how gel makes their hair feel as stiff as a board, and how once it's in your hair, you can't restyle.
How do you use it?
Apply gel on damp hair after you shower. If you're in a rush, just wet your head with a few splashes of water from the sink, then work in the gel.
Any recommendations?
For thin/fine hair: Billy Jealousy Hair Gel
For thick or curly hair: Imperial Barber Products Gel Pomade for Hair
—
Pomade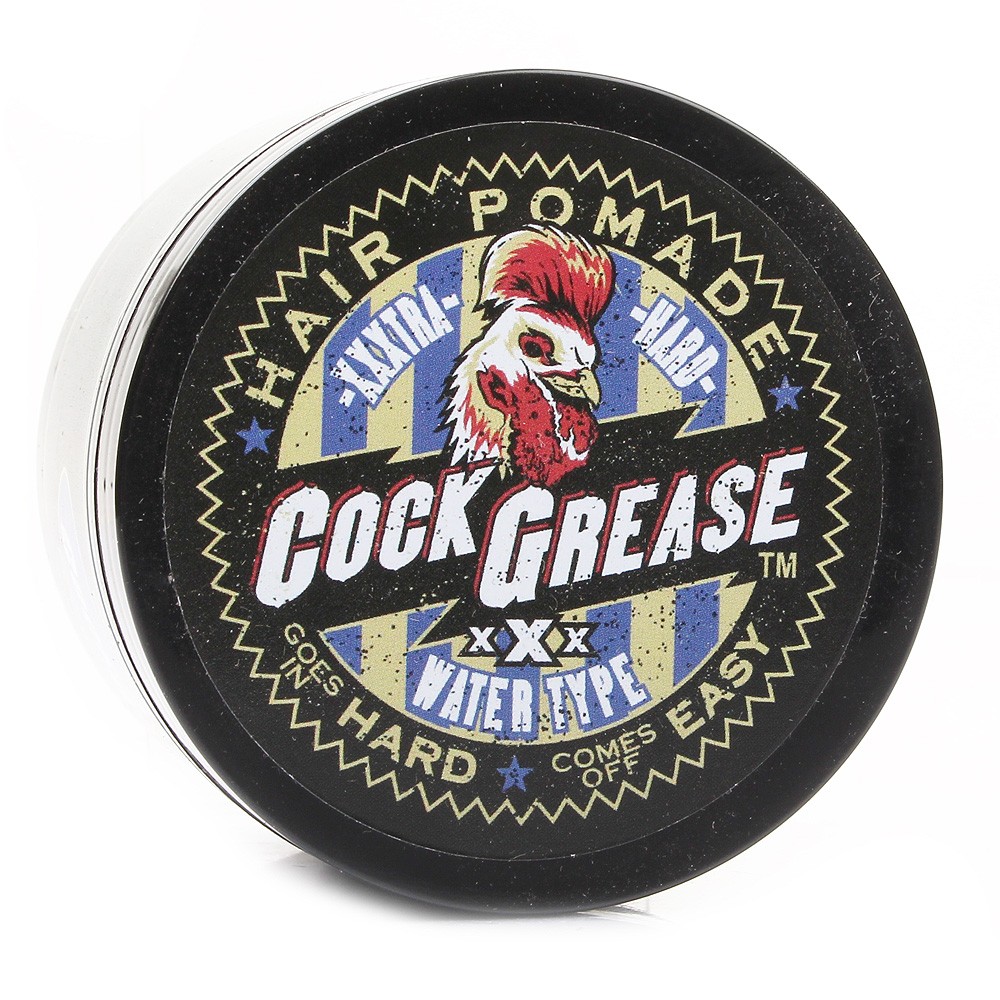 What is it?
Pomade is a flake-free alternative to gel that comes in two varieties: water-based and oil-based. Water-based pomades are water soluble, meaning they wash out easily with water, while oil-based pomades are made from "greasy" ingredients like lanolin, beeswax, and petroleum. The term "greaser" references the slick-looking ingredients commonly used in these pomades. Because of their occlusive properties, oil-based pomades don't wash out easily with water. But if you love the greaser look, these pomades offer better shine than water-based pomades.
Unlike gels, pomades don't dry out or harden your hair, so you're able to restyle throughout the day (though some are better for restyling than others). Pomades provide light to strong hold and characteristic shine.
Who is it best for?
Pomades suit just about every hair type and style. If you're into classic hairstyles like pomps and slickbacks, pomades are your best option. They'll keep your hair in line while adding just enough shine. If you prefer a messier look – say a casual quiff – use a water-based pomade with a matte finish, like Slick Devil Pomade.
Pomades are especially beneficial for guys with thick/curly hair, since they'll hold your style in place while keeping hair looking healthy. Pomades also add moisture and shine to dry, frizzy hair, taming flyaways.
What are the drawbacks?
Oil-based pomades are not easy to wash out. Some guys say it takes them several shampoo cycles to remove all the grease, while others rely on specialized pomade shampoos like Schmiere Rumble59 Ex Shampoo, which is designed to cut through greasy pomades.
Also, if you have acne-prone or reactive skin, it's not advisable to use oil-based pomades, since they can clog pores and cause breakouts.
How do you use it?
Warm up a dime-sized amount in your palms, then work it through your hair and style as desired. For more shine and less hold, apply pomade when hair is wet; for less shine and more hold, apply when hair is dry.
Any recommendations?
Water-based pomade: Rustin Deluxe Water-Based Pomade
Oil-based pomade: Cock Grease XXX Hair Pomade