In the pomade community, hair brushes tend to get steamrolled over in favor of the latest pomade release. But you can't approach a respectable quiff or slickback without these workhorse styling tools. And beyond helping to shape your hair, hairbrushes are treatment tools that should be used daily.
Regular brushing massages your scalp to stimulate circulation, while releasing sebum to keep your scalp hydrated. Brushing cleanses while it conditions, removing impurities that build up on the hair and scalp and evenly distributing natural oils through your hair. This keeps your hair stronger, shinier, and more manageable. Using a brush with boar bristles can even prevent hair loss by transporting oxygen and nutrients to the scalp.
To best take advantage of a hairbrush's dual styling and treatment benefits, you should find a brush that suits your hair type and desired coiffure. Below, we've broken down the most commonly available brushes by bristle type and shape.
Bristle Type
Synthetic Bristle – Best for super thick hair, since only nylon bristles can penetrate thick hair. Stiffer bristles make for easier detangling, so it's useful for guys with curly or wavy hair.
Boar Bristle – Features soft bristles that distribute hair's natural oils to the ends, enhancing shine. A boar bristle brush is suitable for all hair types, but it's extra gentle on straight or relaxed hair.
Regular brushing stimulates the scalp to produce sebum, which keeps hair moisturized.
Mixed Bristle – A blend of boar bristles + synthetic bristles. You get a stellar combination of boar bristle's shiny hair benefits plus synthetic bristle's detangling powers. These brushes well on everyone's hair and are popular with stylists.
Design
Paddle Brush – An everyday brush that flattens frizz and increases shine. The rubber cushion decreases friction to reduce static during blow-drying and detangling. A paddle brush is especially great for long, straight hair because it won't pull or kink. A square paddle brush ensures you won't create waves or curls.
A bonus? A paddle brush massages the scalp and strengthens hair.
Vented Brush – Vents speed up drying time, since heat from blow dryer can reach your strands from all angles. This means you spend less time blasting your hair with hot air, reducing heat damage. Meanwhile, the wide bristles detangle. It's best for shorter cuts because it won't make hair too fluffy.
Round Brush – Adds lots of volume. A round brush controls tension and is great for creating pomps and quiffs. Look for one with boar bristles for silky hair.
Use it to tame thick hair: it will smooth strands and take out the bulk.
Teasing Brush – Teases hair to produce extra volume. A teasing brush with boar bristles is less damaging than a comb. Plus, the boar bristles smooth over sections you've teased. Look for staggered boar bristles, which will give you the most volume.
Tip: Don't use a rattail comb or plastic teasing brush to do the work of a teasing brush, since the plastic teeth will be too damaging when you're roughing the hair.
Rattail Comb – A long handle precisely sections hair. The fine teeth smooth out cowlicks and bumps.
Wide Tooth Comb – Detangles without breaking hair when it's wet.
Brushes to Try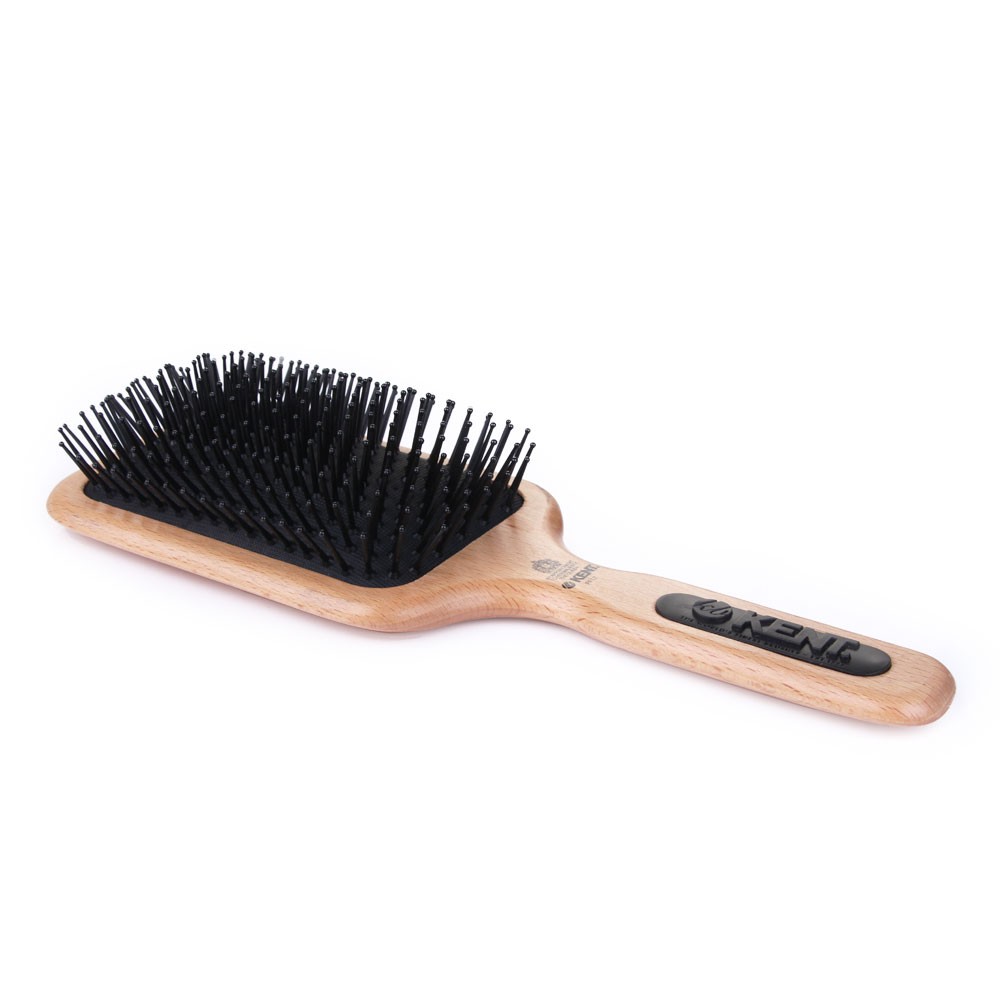 Kent Narrow Quill Paddle Brush
The Kent Narrow Quill Paddle Brush will quickly become your go-to. This brush detangles your hair while removing debris and dead skin cells that can threaten the health of your hair. Rounded quills massage your scalp to stimulate circulation. Plus, the beech wood handle is durable – you can even wash it in water!
SHOP: Kent Narrow Quill Paddle Brush
—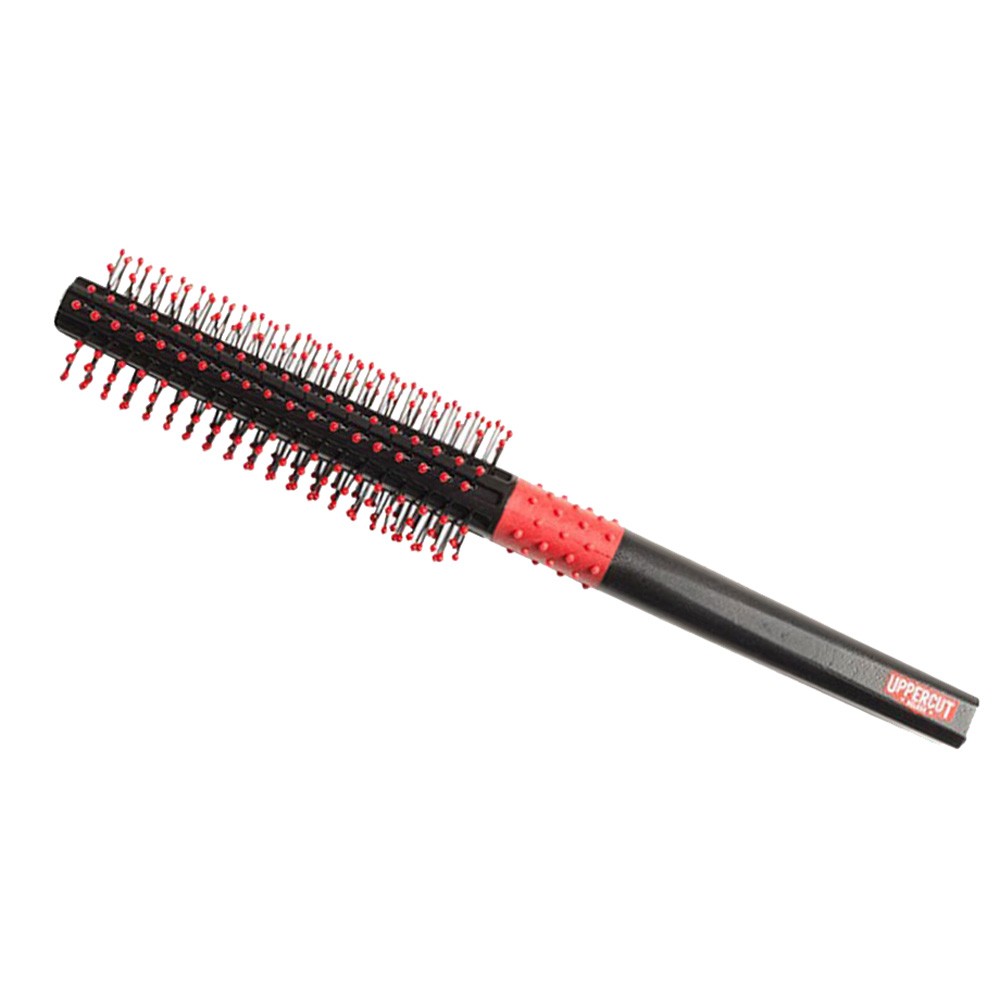 Uppercut Deluxe Hair Quiff Roller
This specialized round brush will literally take your pomp or quiff to new heights. Use the Uppercut Deluxe Hair Quiff Roller to add volume while smoothing hair at the crown. Roll wet hair upwards towards the back of the head while using the blow dryer. Then finish with Uppercut pomade or wax to set your style.
The ball-tipped bristles on this brush prevent pulling.
SHOP: Uppercut Deluxe Hair Quiff Roller
—

Sephora Collection Groom: Vented Dual Boar Hair Brush
With a concave shape that hugs your scalp, the Sephora Vented Dual Boar Hair Brush keeps hair centered on the4 head of the brush during styling. It's lightweight for easy styling of short to medium length hair. Plus, the boar bristles add a touch of shine.
SHOP: Sephora Vented Dual Boar Hair Brush
—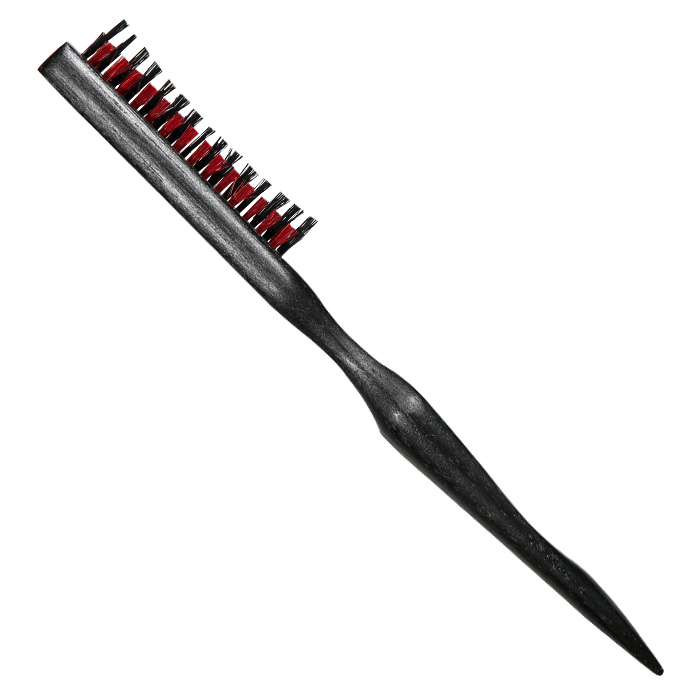 Marilyn Teaser Brush
The Marilyn Teaser Brush's elevated central row of boar bristles grips onto hair for extra control. An extra long grip enhances maneuverability while sectioning hair.
SHOP: Marilyn Teaser Brush
—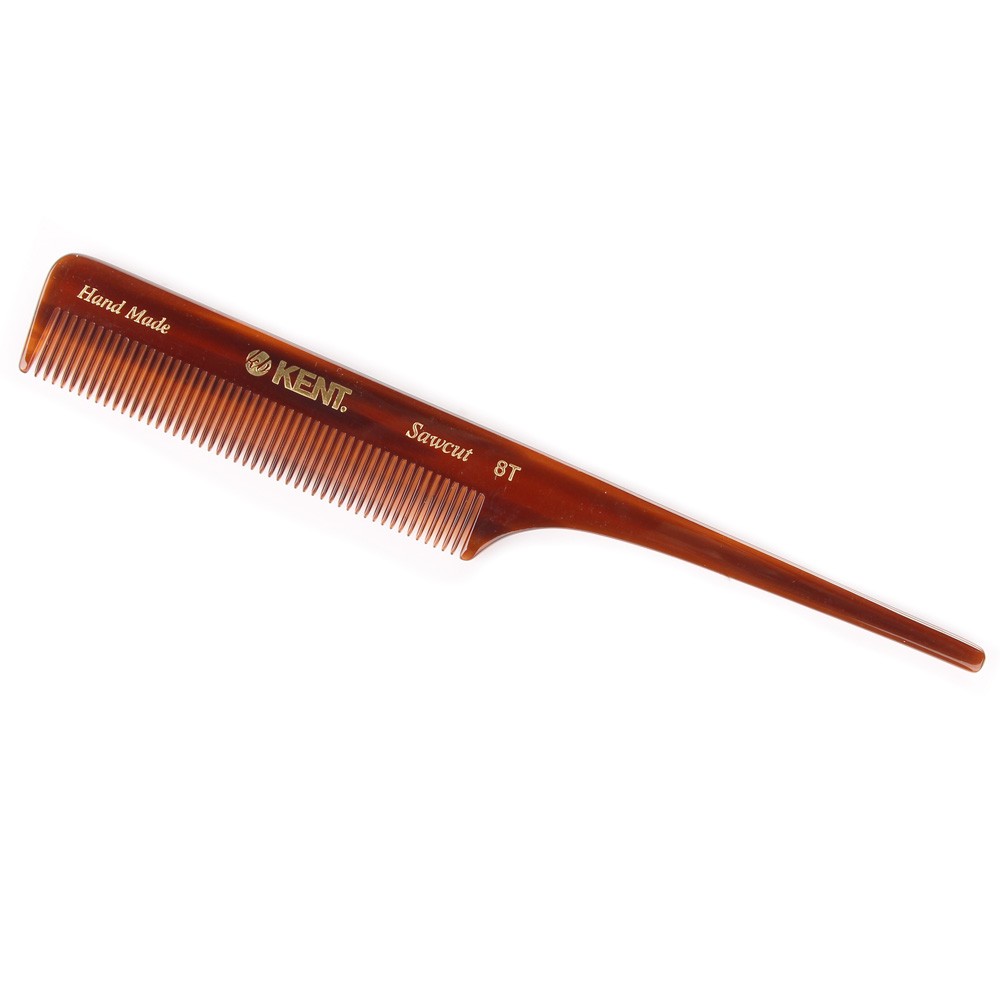 Kent 8T Sawcut Rat Tail Comb
Made of 100% static-free cellulose acetate, the Kent 8T Sawcut Rat Tail Comb makes a smooth side part. Its fine teeth tame flyaways, while rounded tips exfoliate dead skin cells.
SHOP: Kent 8T Sawcut Rat Tail Comb
—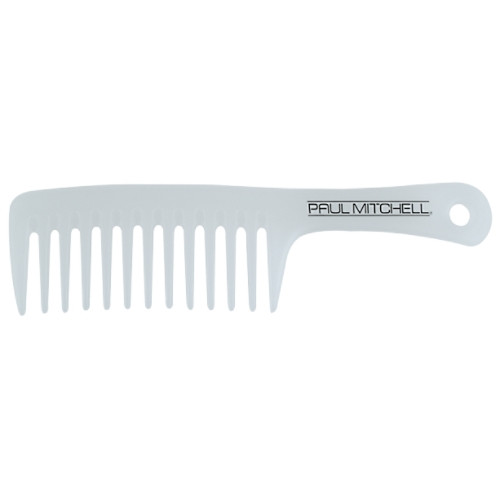 Paul Mitchell Detangler Comb
Use the Paul Mitchell Detangler Comb in the shower or on dry hair to remove knots. This comb pulls out 50% less hair than regular combs.
SHOP: Paul Mitchell Detangler Comb