Jared Leto slays the style game. Onstage and offstage, he's known for a rebellious boho rocker look that incorporates high (recently, Gucci) and low (he loves his checkered Vans as much as we do). And he remixes trends so they never look too trendy (think distressed jeans that don't pose a choking hazard to ankles, and are worn in just so).
The actor is also well known for experimenting with his hair. At the 2014 Oscars he debuted long, ombre hair while sporting a full beard, and for his turn as the Joker he dyed it all green, changing it to pink a month later at the MTV VMAs.
Now promoting Suicide Squad, Leto is keeping his locks true to his natural dark brown hue. With hair slicked back, a simple side part, and a good dab of pomade, he looks surprisingly classic and restrained, oozing 50s Americana.
Looking back at his over two decades in film and music, it's hard to pick just one favorite look, so we've chosen and ranked 5 of our favorite Jared Leto hairstyles. Which one are you feeling?
1. Slicked Back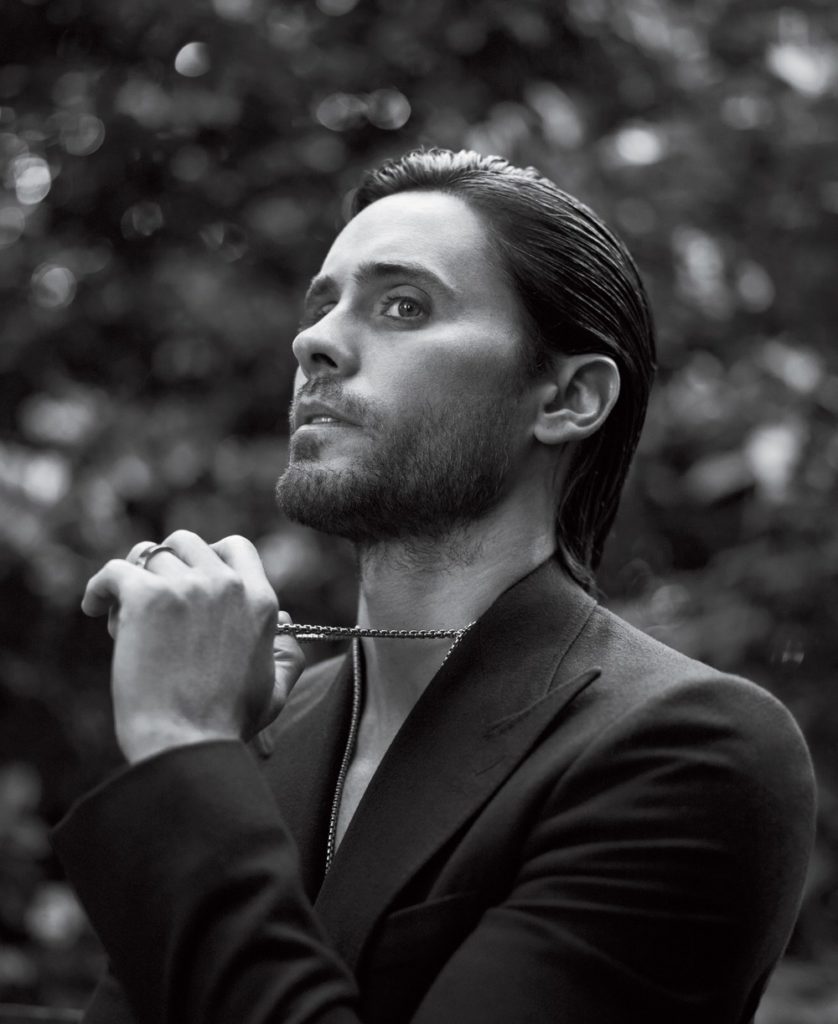 —
2. Man Bun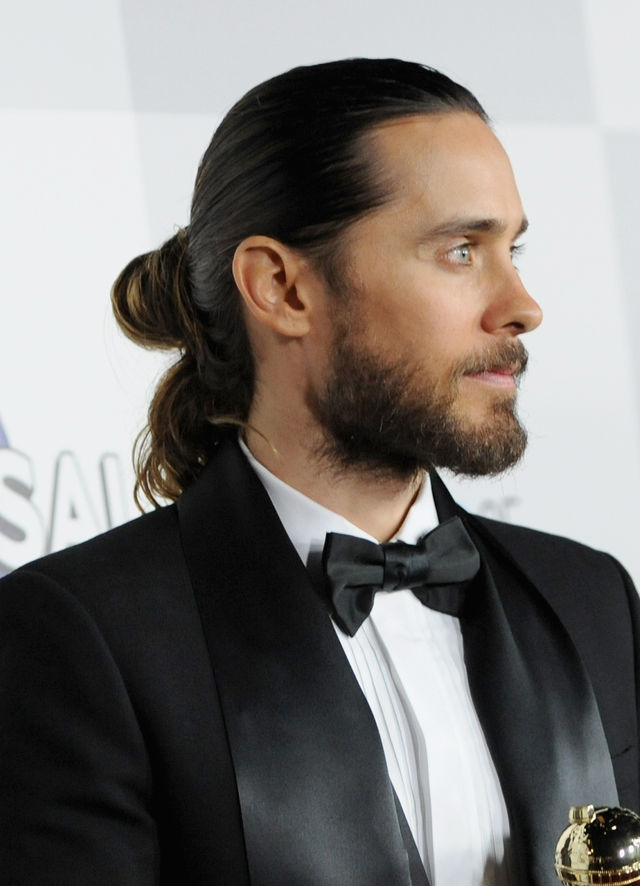 —
3. Long Ombre with Beard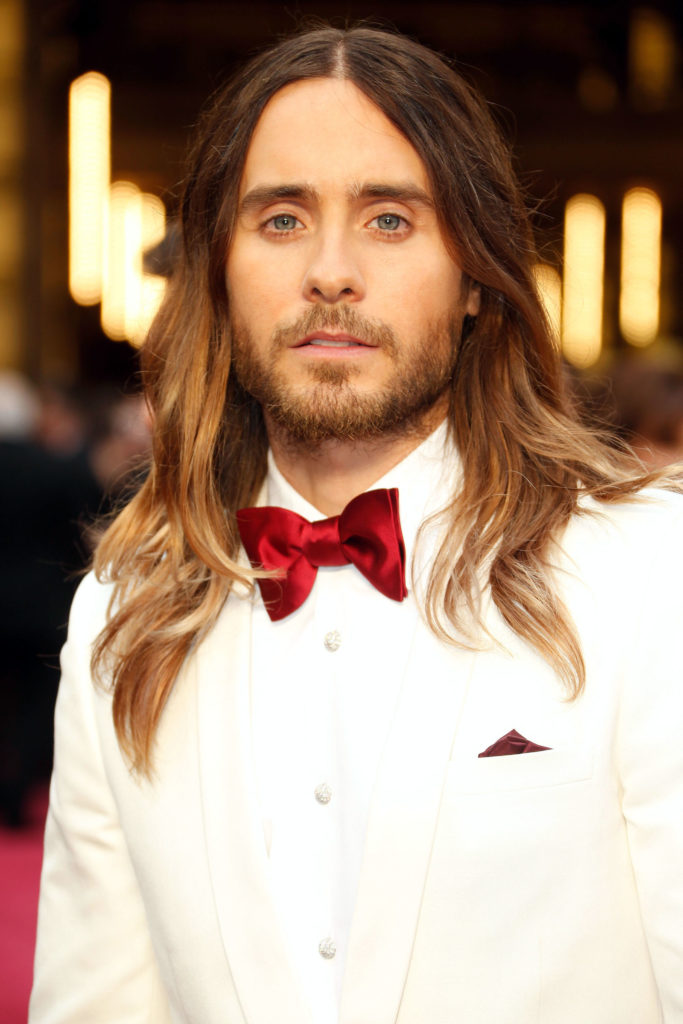 —
4. Braids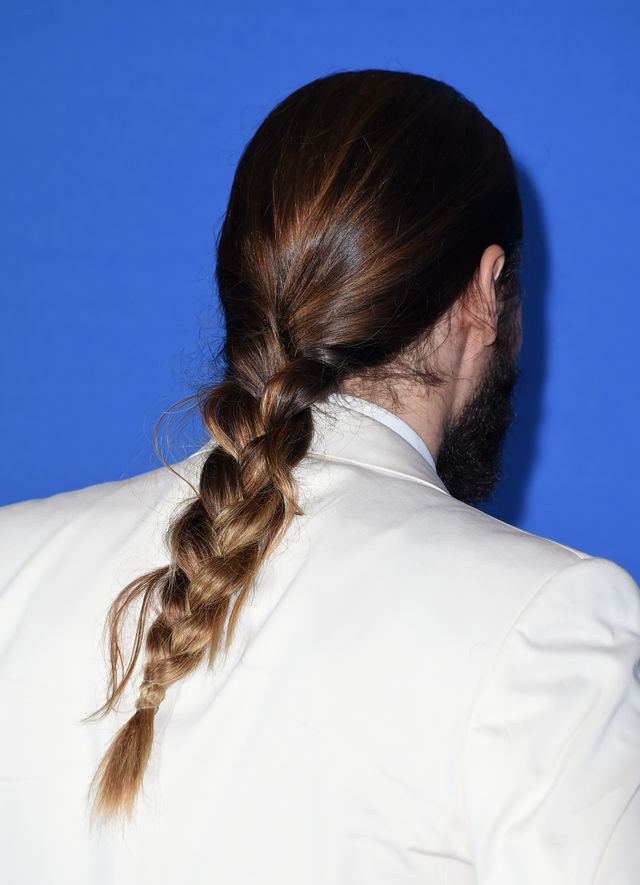 —
5. Fluorescent Pink