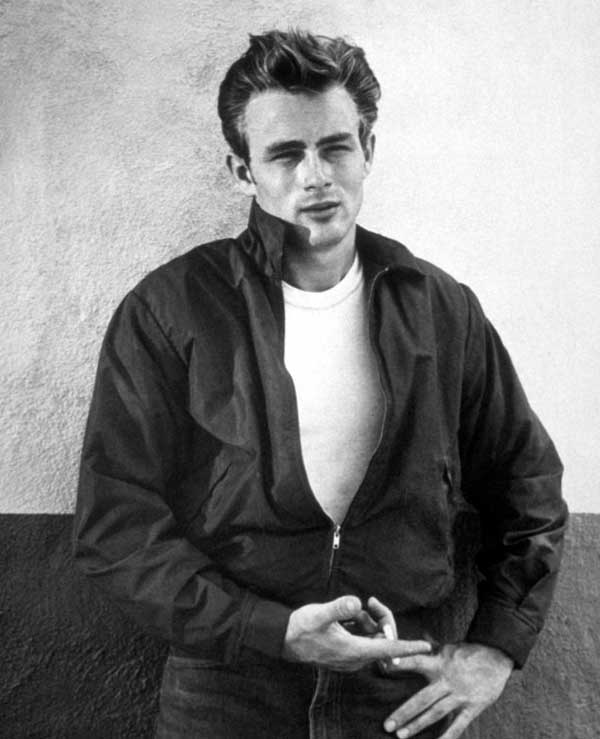 James Dean's 85th birthday was yesterday, and to honor this enduring icon of rebellious teenage angst, we're giving you the lowdown on how to style James Dean's signature slicked-back hair, an icon in and of itself. You may know it as the quiff. Whether you choose to go with Dean's shinier take on the quiff or a looser, modernized version, one thing's for sure – this classic will never go out of style.
The Haircut
Medium-length hair with slightly trimmed sides and a tapered back. Ask your barber to snip the top of your hair so it gradually shortens from front to back.
Quick PSA
Most guys can pull off a quiff, but if your hair is particularly frizzy or curly, you may fall short of Rebel Without a Cause results.
How to Style It
Wash your hair and towel-dry until hair is slightly damp.
Warm some pomade in your hands, then work through damp hair with your fingers. Start with a dab and only add more if necessary, since it's always easier to add more than have to wash product out of your hair. Plus, according to Men's Health UK, the heavier your hair is, the harder it'll be to style, so keep the product minimal!
Blow dry your hair in the direction of the quiff. Using a brush, push your hair from your forehead so it stands straight up. Blow drying is the key to shaping your quiff, so invest in a salon-quality blow dryer, like the Elchim 3900 Healthy Ionic Dryer.
Seal the look with styling wax for extra definition and shine, especially at the tips.
Pomade Options
Here's the fun part. The type of pomade you use determines the overall look of your quiff; matte pomades and pastes will give you a more textured, modern finish, while a traditional oil-based pomade will send your hair straight back to the fifties with glossy shine and a tight shape.
Matte Pomade / Clay / Paste
Products with less shine will produce a quiff with more piecy texture and a softer look, as if you have no product in your hair.

SHOP (L to R): Grant's Matte Dressing, Dapper Dan Matt Paste, Mr. Natty Clay
—
Oil-Based Pomade
Typically, oil-based pomades offer significant hold plus medium to high shine, creating that slicked-back, wet look that James Dean and other heartthrobs of the time were famous for.

SHOP (L to R): Rumble 59 Schmiere Wanderlust Hair Pomade, The Iron Society Old Fashioned Grooming Aid, Prospectors Crude Oil Pomade