Chase Wilson is the epitome of all-American surfer style. His hair sun-streaked and slicked casually to the side, it's not surprising that this Newport Beach, CA native launched a company inspired by the gentleman surfer of the '50s and '60s. In a search of a pomade that could withstand hitting the waves and restyling post-surf, Wilson founded BYRD Hair in 2012. From BYRD's first product, Classic Pomade, to recent launches like Soap on a Rope, Wilson has created lifestyle essentials that capture his sun-drenched world and bring it on home for his fans.
With a loyal band of brand ambassadors (suitably dubbed the "BYRD Flock"), brand collaborations to come, and plans to open up a flagship location, Wilson is poised to vastly expand his flock.
We recently sat down with Wilson to talk about BYRD's exciting future.
Where are you located?
Our HQ, the "BYRD's Nest," is based in Culver City, Calif.  It's an ideal location for jetting in and out of L.A., plus it's close to the beach for mandatory surf strikes.
You transitioned from pro surfing to the pomade industry. How did being a surfer influence the brand?
Growing up in Newport Beach, surfing has been part of my life from an early age. BYRD started with a single product, our Classic Pomade, which catered to my daily surfing routine. It's a wax-based pomade that I can wear in and out of the water and slick it back post-surf. It's really the product that started it all.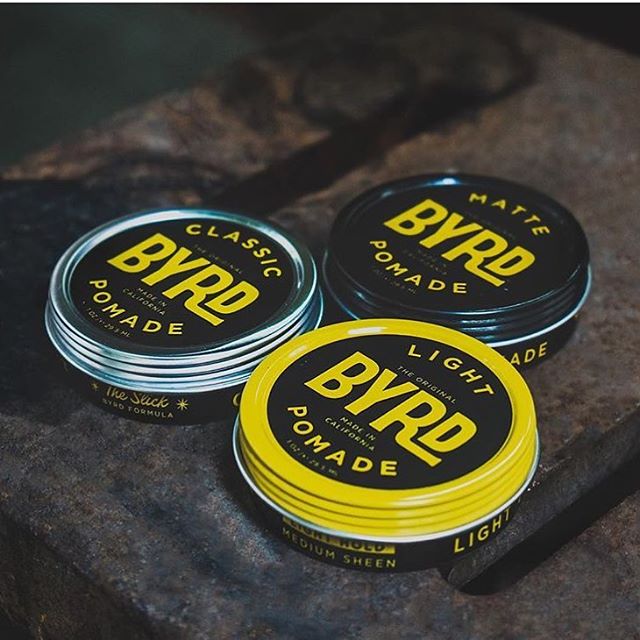 How did the name come about?
Inspiration for BYRD came from my nickname, "Big Bird," which started during my surf team days in Newport.  My buddies ran with it and it has stuck ever since.
BYRD began with pomades and has now expanded into lifestyle with shampoos, conditioners, and Soap on a Rope. Where do you see the brand going in the future?
Developing a new product is one of my favorite parts of the trade. We've seen a ton of success with Surfspray, so in the very near future you can look forward to additional products that are designed for both dudes and babes alike. Our line will continue to grow and expand not only with more products in the hair category, but also into a seemingly endless array of lifestyle essentials as well.
Your packaging is so vibrant, and you've got that signature bright yellow color. What were you influenced by when designing your products, and why yellow?
I've always been drawn yellow and knew it had to be our signature color when conceptualizing the brand.  We've actually renamed yellow, it's now BYRD yellow! Our branding and art direction is heavily influenced by California culture and surfing lifestyle in the '50s and '60s. Our creative director, Scott Wilson, and I feel strongly about staying true and honest to our brand aesthetic.  It's just one aspect of our ongoing commitment to superior quality products.
Are there any brand collaborations happening in the coming year?
We have some really exciting new products in the pipeline and are especially stoked on an upcoming collaboration with one of my favorite brands from the outdoor lifestyle market. Can't say who just yet, but the product is a spin on a tried and true classic. When nailing down collaboration partnerships, we focus on trusted brands and what BYRD considers essential products.  It's a win-win.
What is one BYRD product every guy should own and why?
Our Pocket Comb…it's your hairdo's best friend. Instead of trusting our locks to a standard black plastic comb, we designed a custom, BYRD yellow pocket comb in collaboration with Futures Fins. It's made from their legendary surfboard fin composite so it's flexible and super comfortable to use.
What's your biggest accomplishment so far as a business?
We've definitely come along way and in my book, I'm proud to say we have had many notable accomplishments. My number one has been creating a brand identity that our fans have become so loyal to – it's a very motivating feeling.
Word on the street is that you'll be opening up a BYRD retail location at some point. Can you give us more details?
I've always dreamed of opening up our first flagship retail shop. A sanctuary of sorts inspired by the gentleman surfer where one can get a fresh haircut, sip on a coffee or beer, and shop the latest collection from BYRD. Right now it's all about finding the right location to drop anchor and fly the BYRD flag. We have high hopes this will happen sooner than later.
Where can readers find out more about your company?
Come visit us online at www.BYRDhair.com and tune into our Instagram @BYRDhair.